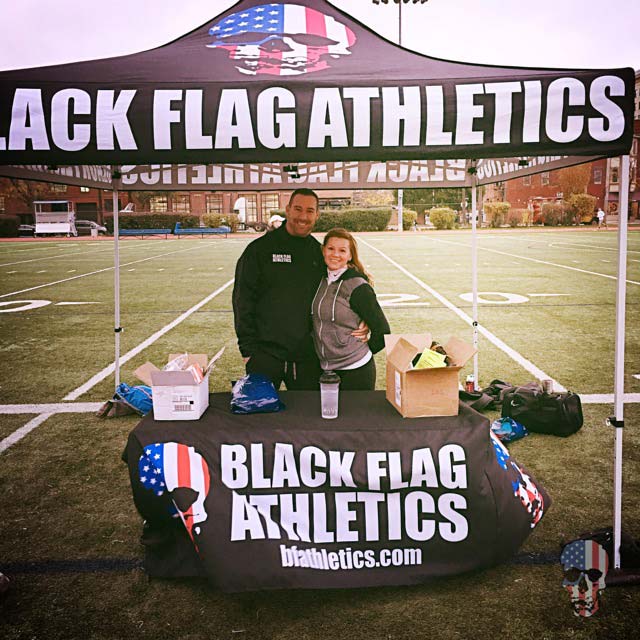 Tom & Melanie Rini
Owners of Black Flag Athletics
I'm New to CrossFit
Our one-on-one On-Ramp class is a program designed for athletes to learn the fundamentals of Crossfit. The program will take athletes through the fundamental movements of Crossfit, including proper warm-ups, cool-downs, and mobility. Athletes will graduate the On-Ramp program after four private classes, the coach's assessment, and when comfortable enough to join class.
When Are On-Ramps Offered?
Once you email us to set up your on-ramp we'll find times and days that work for you and one of our coaches.
Each session will last 1 hour and there are 4 required classes.
How Much Do they Cost?
4 private On-Ramp Classes cost $120.
We want to make sure you get the fundamentals needed to be safe, comfortable and successful in our classes!
How Do I Sign Up?
You can email us for more information at: Info@BFATHLETICS.COM or Click Here to sign up online.