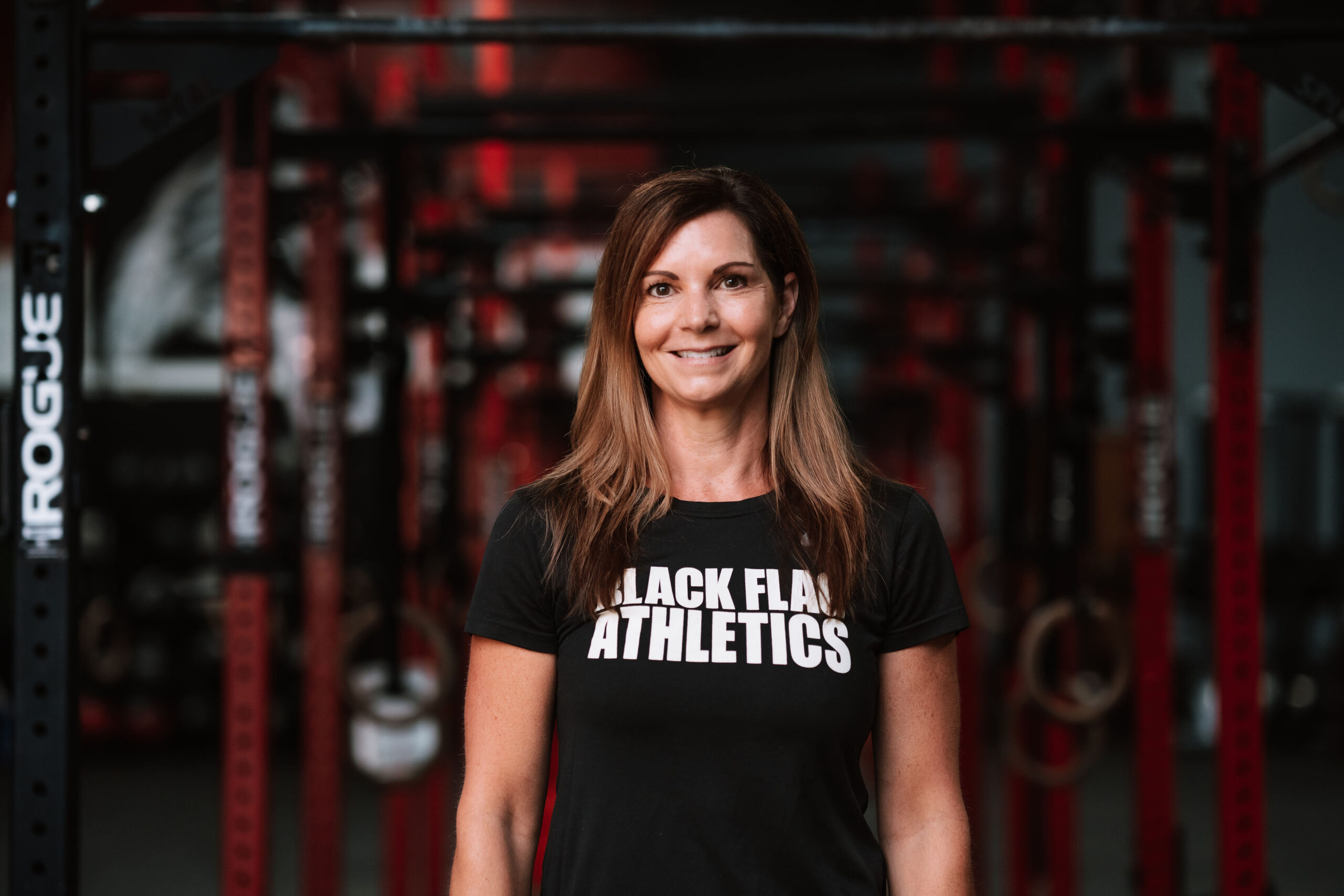 Amy Emery (Head of Black Flag INTRO)
*Please show up a couple of minutes early so we give you a quick tour, get the waiver completed, and answer any of your questions.
Need more info?  Contact us at
[email protected]
and we will be more than happy to answer any questions or concerns you may have.  
New to Functional Fitness? Start with our INTRO program. 
You'll start with a short phone call to let you know what to expect at Black Flag Athletics and for you to let us know your goals.
Next, Amy Emery (who is one of our Black Flag coaches) will schedule (1) private 90-minute introductory session.
The last step is joining a regular class with Amy. She will help guide you during this session and get you acclimated with the community and class structure.
The INTRO program is $99.
Experienced and ready to jump in?
Here is what you need to do to get started at Black Flag Athletics:
The first session is FREE!
Contact us via phone, email, or text and let us know you are interested in getting started.
A team member will reach out to get some information and give you some information about our programs, membership, and other fun stuff.