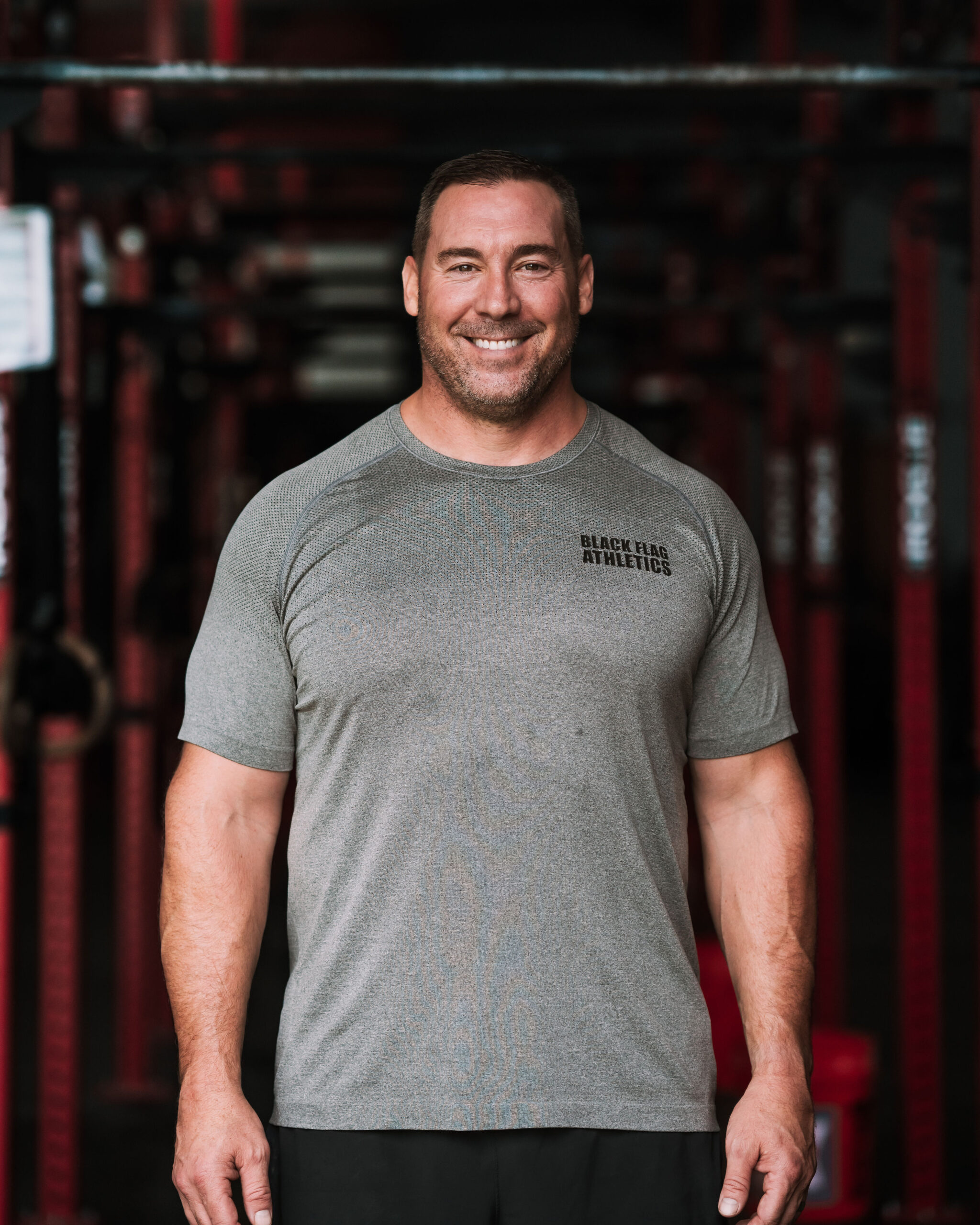 About Tom
Tom has been active in strength, conditioning, and fitness for over 20 years with an extensive background in performance enhancement, emphasizing sports performance, injury prevention, athlete development, human movement, and Olympic weightlifting. His experience includes the Director of Sports Performance at St. Ignatius High School, the Owner of A.I.M. Personal Training, the International Performance Institute at the I.M.G. Academies, and head Olympic Coach at Black Flag CrossFit. He is currently the C.E.O. & Co-Owner of Black Flag Athletics in Avon.
Throughout his career, Tom has had the distinct pleasure of training numerous clients ranging from youth athletes, state and national champions, Collegiate and Professional Athletes, and people looking to enhance their quality of life through fitness.
Tom has a Bachelor of Arts degree in Exercise Science with a concentration in Fitness Specialties and a Masters' Degree in Education (concentration in Health & Physical Education), both from John Carroll University. He is a Certified Strength & Conditioning Specialist by the National Strength & Conditioning Association, a Certified CrossFit Level 3 Coach, a certified Fitness Specialist, a Biomechanics Specialist, and a U.S.A. Weightlifting Club Coach.
About Louis
 I've been an athlete my entire life. By the time I was in my late 20's I found myself desperately needing to fill the void left by no longer having team sports. 3,2,1 Go!!! CrossFit hit it on the head. Fitness, sport, and community!
 I am inexplicably blessed! I am the father of 3 beautiful children, married to my Highschool sweetheart, and believe in MAKING every day great!
L1 CrossFit certification. Kids CrossFit certificate. 6 years coaching experience.
Look good – feel good – play good!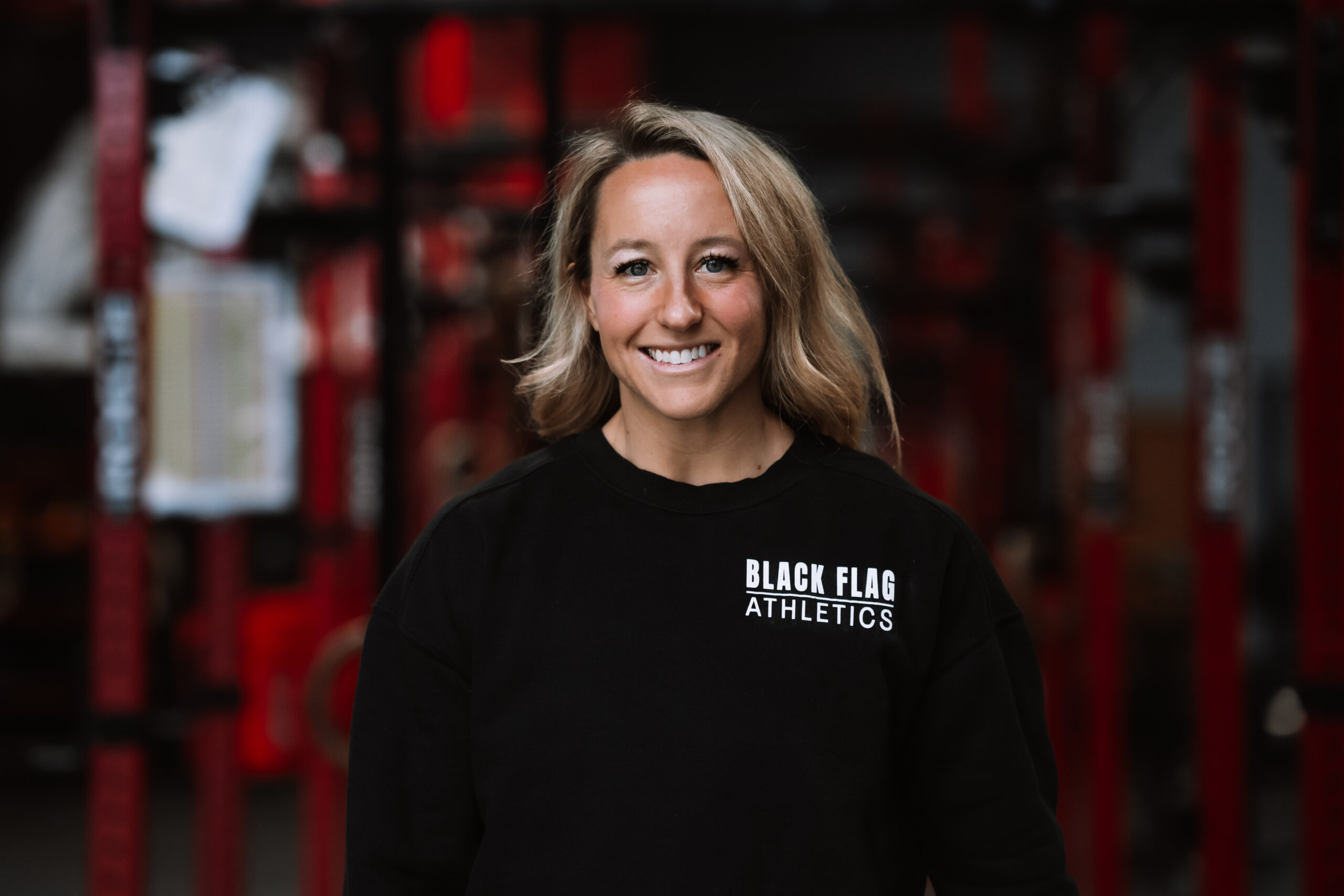 About Lauren
Fitness was never a journey Lauren imagined she would take, but after stumbling upon CrossFit in 2013 in the golf offseason she had a new found passion. Growing up active in sports, Lauren knew she enjoyed functional movement and later learned movement is medicine!
Lauren earned her Bachelors Degree in Exercise Science in 2014 from Tiffin University while competing for the Women's Golf Team. After years of training, Lauren decided to make coaching a part of her path and took the CrossFit Level 1. Lauren has been coaching for 7 years and has coached individuals of all levels.
After having her daughter, Azalea in 2020 she found an even deeper dedication to share fitness with new moms and moms to be! Lauren went on to receive her CrossFit Level 2 in 2022 and continues to thoroughly enjoy helping people achieve their fitness goals daily.
Lauren looks forward to bringing her high energy and passion to the BFA community. Lauren's largest athletic accomplishment is getting her husband, Andrew to start CrossFit in 2020! Lauren also holds her USAW-L1, CF-Gymnastics and Aerobic Capacity Certifications.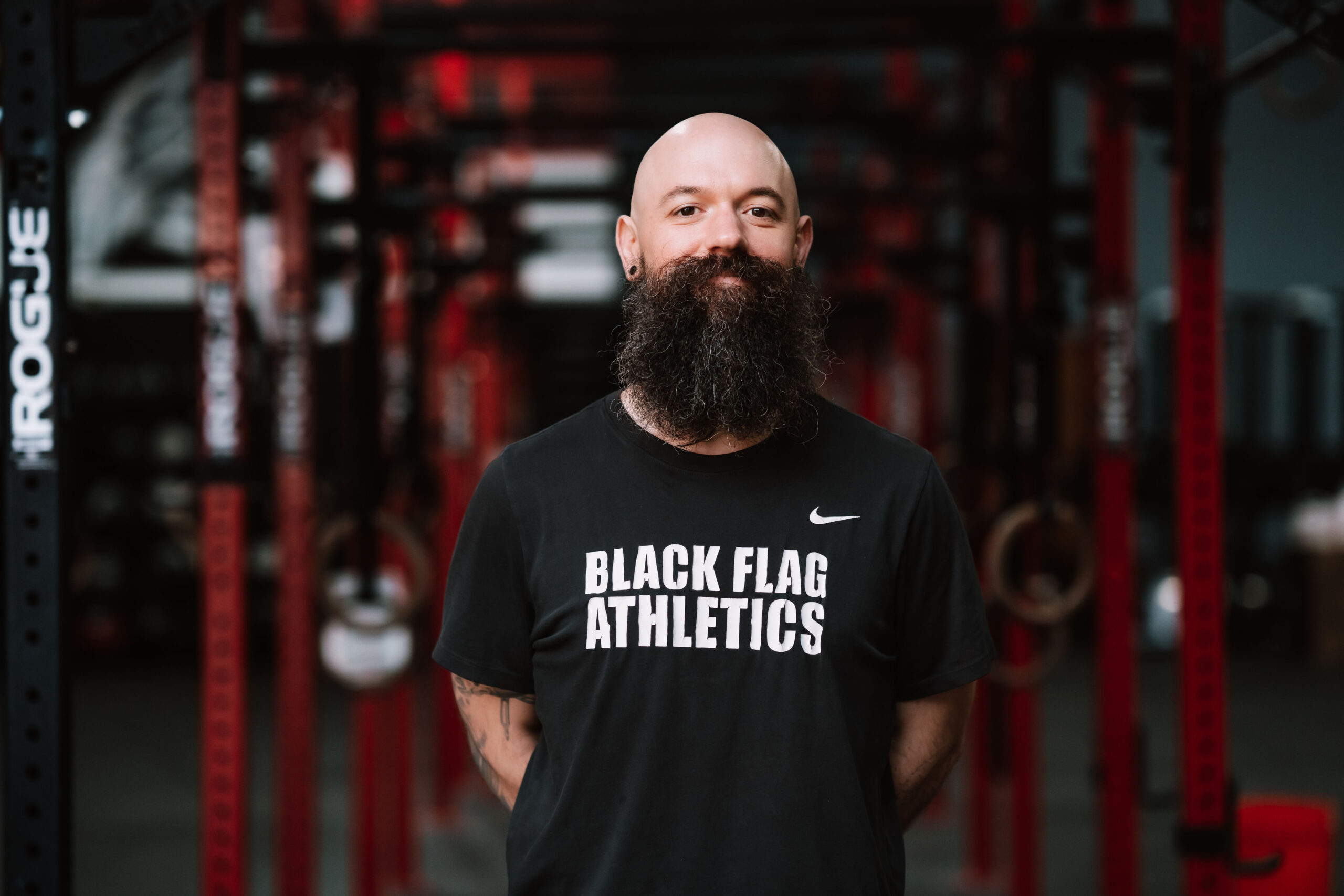 About Jimi
Throughout his 10-year coaching career, Jimi has coached hundreds of athletes of all ages and athletic levels. 
From high school athletes to elite-level athletes pushing to perform at the next level, athletes coming off injuries, and athletes looking to improve their movement and technique, Jimi has helped his athletes successfully reach their goals.
Being open-minded with each individual athlete is what attracts so many people to Jimi. The mindset of "there is no copy and paste for how to coach each individual athlete" is what has given Jimi so much success as a coach throughout the years. 
Jimi has completed the USAW-L1, CF-Weightlifting, CF-L1, CF-Strongman, CF-Competitors Course (with Chris Spealer and Matt Chan), and CF-Movement and Mobility. If you want to work with someone who has the experience and the number of athletes to prove it, Jimi is the coach for you!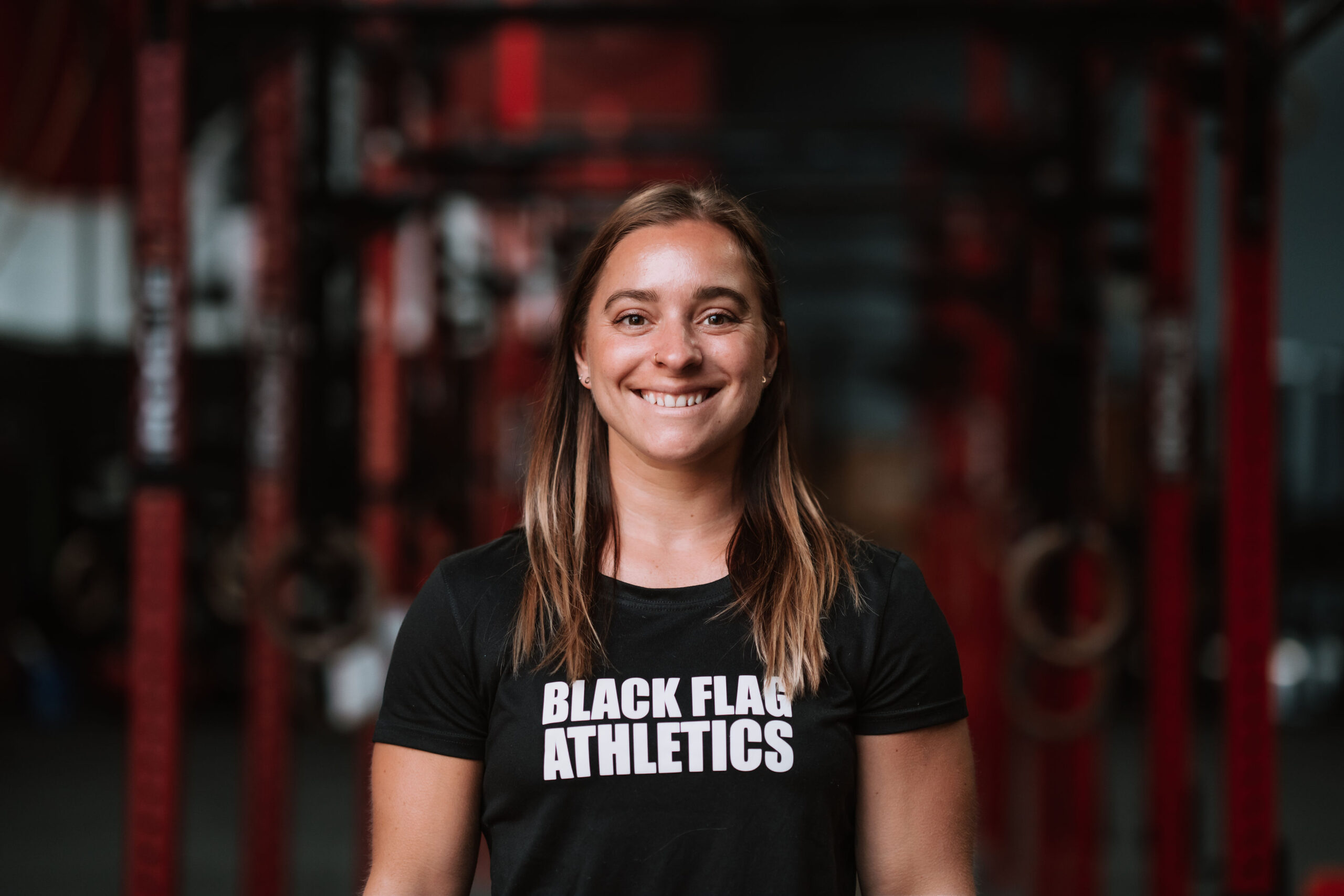 About Lindsey
My fitness journey began when I was eight years old with gymnastics. It was a formative aspect of my childhood and I was fortunate enough to compete on the collegiate stage. In conjunction with competing for 12 years, I also spent 8 years coaching gymnastics at various levels.
After "retiring" and a few years of muddling through workouts on my own, I found CrossFit. I have been a competitive Crossfit athlete for the last five years. I have been able to represent Black Flag Compete at competitions such as Granite Games, Wodapalooza, and the West Coast Classic.
I am so excited to be a part of the Black Flag Athletics coaching team. They have been instrumental to my growth over the last few years, and I am hoping to be able to provide a similar experience to other members of the Black Flag Community. This place has become home and these people are like family.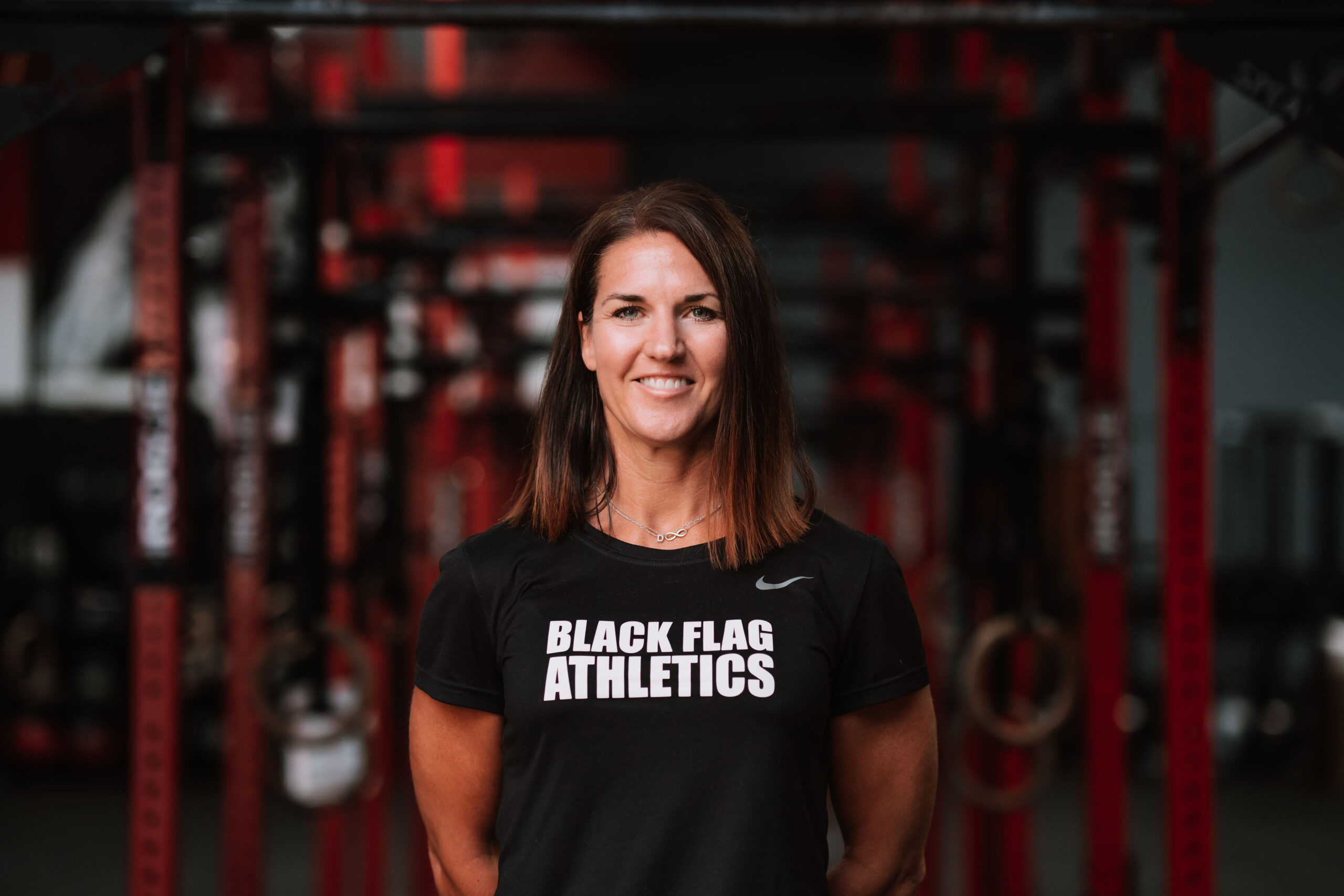 About Dawn
I have a passion for helping others achieve their goals and improve their overall well-being. I am a CrossFit L2 trainer, have my CrossFit Kids coaching certification, and am a Certified Functional Nutrition Counselor. My goal as a coach is to support your goals – to make you better – and ensure the hour you spend at BFA is the best of your day.
I grew up an athlete, playing multiple HS sports and collegiate volleyball. My competitive nature is my greatest strength and defines me. I love that there's always something I can improve and being the healthiest I can be – while remaining sane and enjoying life – is my ever-evolving goal. I'm an early-morning person who can't live without a good (clean) pre-workout. I listen to country music in my car and Eminem in my home gym. I am a wife and mother of 3 teenagers. I manage a corporate career by day and thrive on everything health-related in my spare time.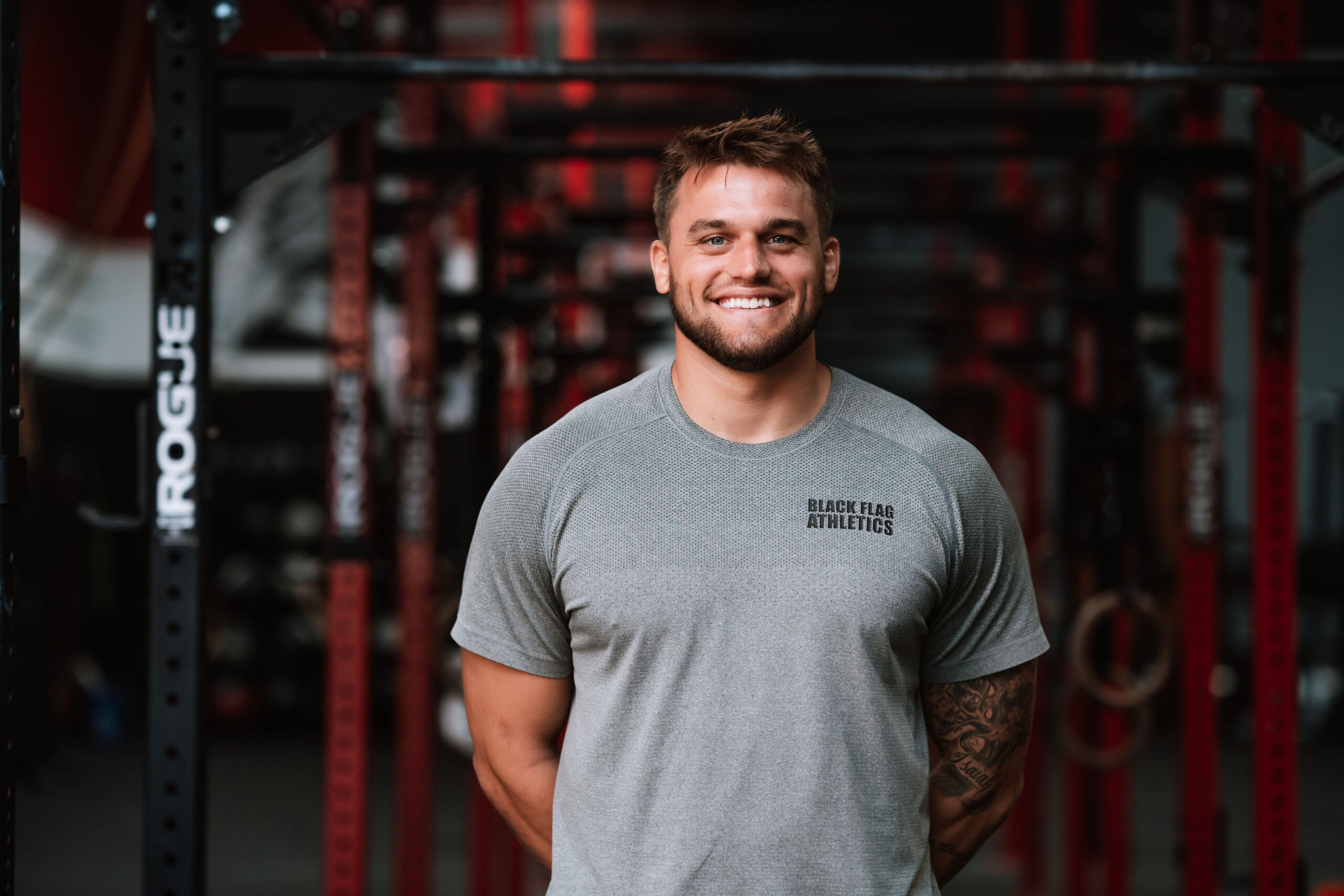 About Max
Max graduated from The Ohio State University with a Bachelors of Science in Education while also competing in Track and Field as a thrower for the Buckeyes. He threw the shot put, discus, and hammer and his team went on to win the Big Ten Championships twice during his time at OSU. After college, he began teaching for Avon Local Schools as a Middle school technology teacher. In addition to teaching, Max also coaches Freshmen Football and Varsity Track and Field in Avon.
Max also worked full-time as a Performance Coach at T3 Performance in the summer of 2019 after graduating college. While at T3, he coached both youth and college athletes as well as adult fitness classes. He also coached the T3 Barbell Olympic Weightlifting Team.
When he transitioned out of collegiate athletics, Max found his passion in CrossFit. He is attracted to the competitiveness and community aspect of CrossFit that he had been raised on as an athlete. He received his CF-L1 in April 2019 and has been coaching since.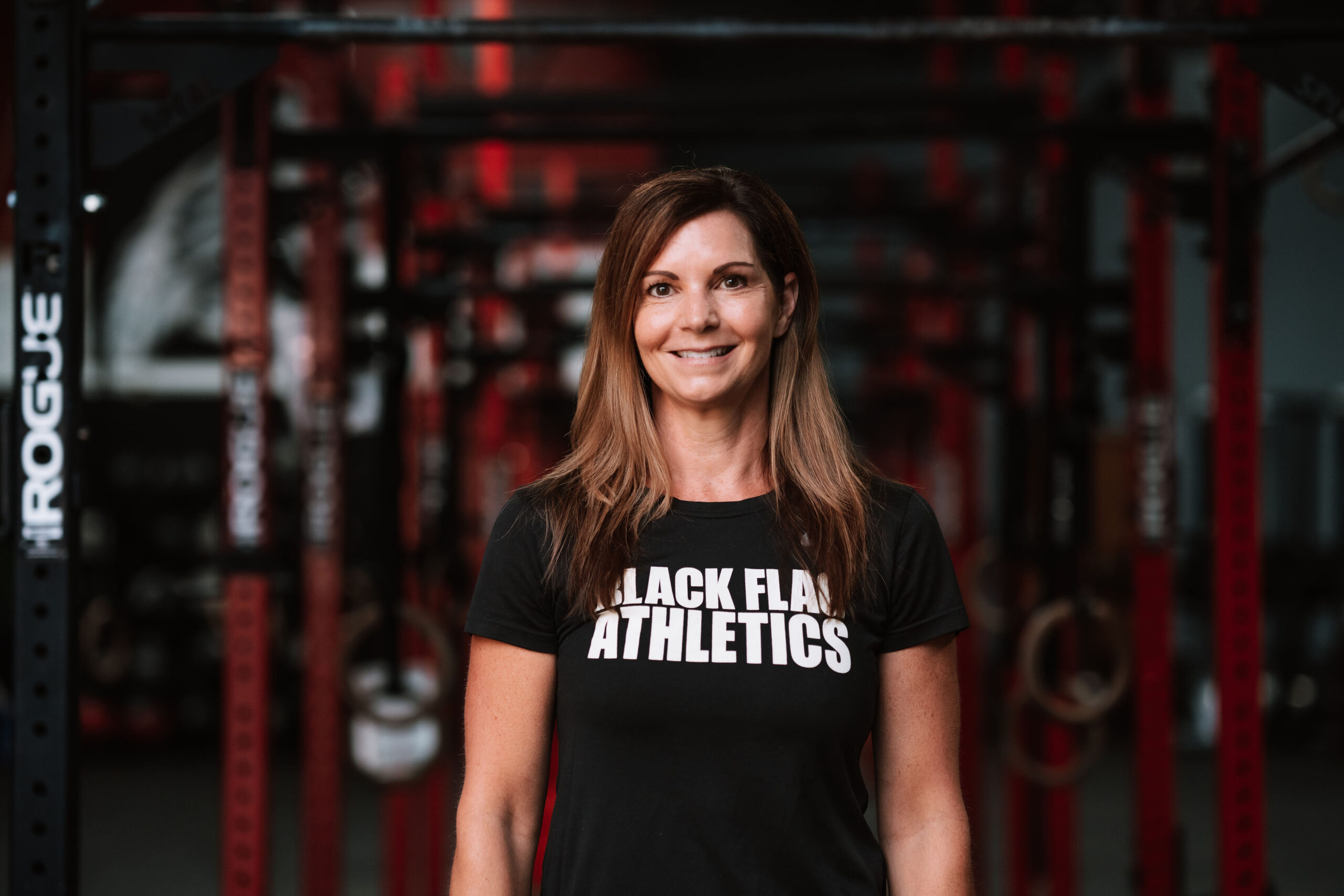 About Amy
Sports and fitness have been a part of my life since I was very young. I enjoyed playing all types of sports growing up, including organized and "just for fun".  Once I graduated college, I continued being active, running several 5k races and half marathons. Once my husband and I discovered CrossFit in 2013, I was hooked immediately.   I obtained my CrossFit L-1 certification in 2018 and have coached part-time since then. I love working with and encouraging members along their fitness journey! 
I grew up in Indiana and attended Indiana University where I met my husband, Mike. We have 2 beautiful daughters whom both attend college in Arizona.  We settled in the Cleveland area in 2021 and joined Black Flag Athletics.
Mike and I both enjoy watching the sport of CrossFit. We love going to CrossFit competitions, especially Wodapalooza in Miami in the winter!  Outside of Black Flag, I love being with family, and friends, traveling, and being outdoors.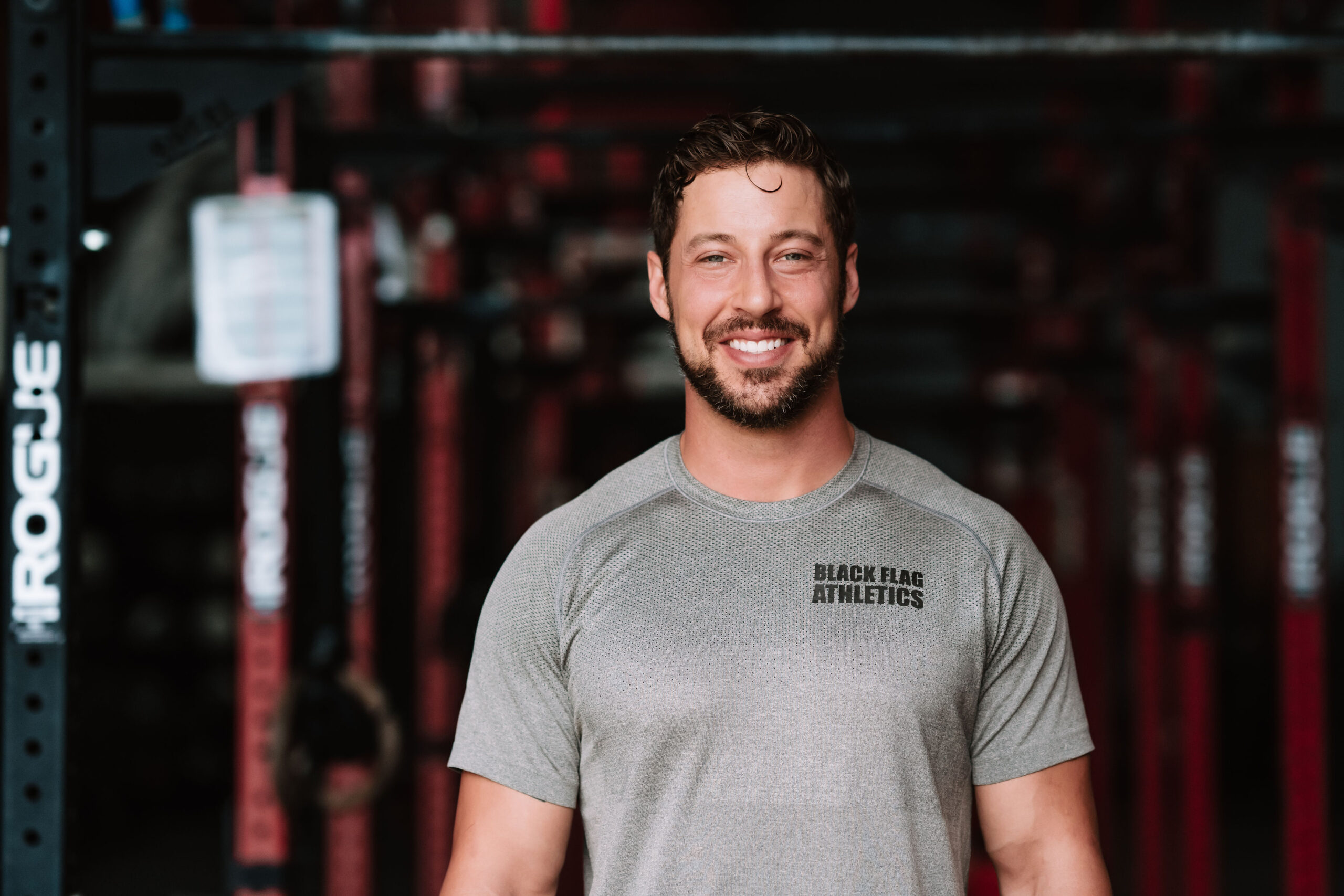 About Austin
I have had my CrossFit Level 2 and also have my Yoga teacher training. I grew up playing basketball, golf, tennis, football, baseball, soccer, and hockey which created a necessity for agility and cross-training. My passion grew for lifting while in college and branched out into CrossFit in 2012. After playing College basketball while getting my master's, I moved back to Cleveland to work in Aviation Sales.
My Graduate and Post-grad education are in aviation, and I have 7+ years in the Army, and now Army reserves. From Scuba diving to guiding rapids in Colorado, if it is high adrenaline, you have my attention.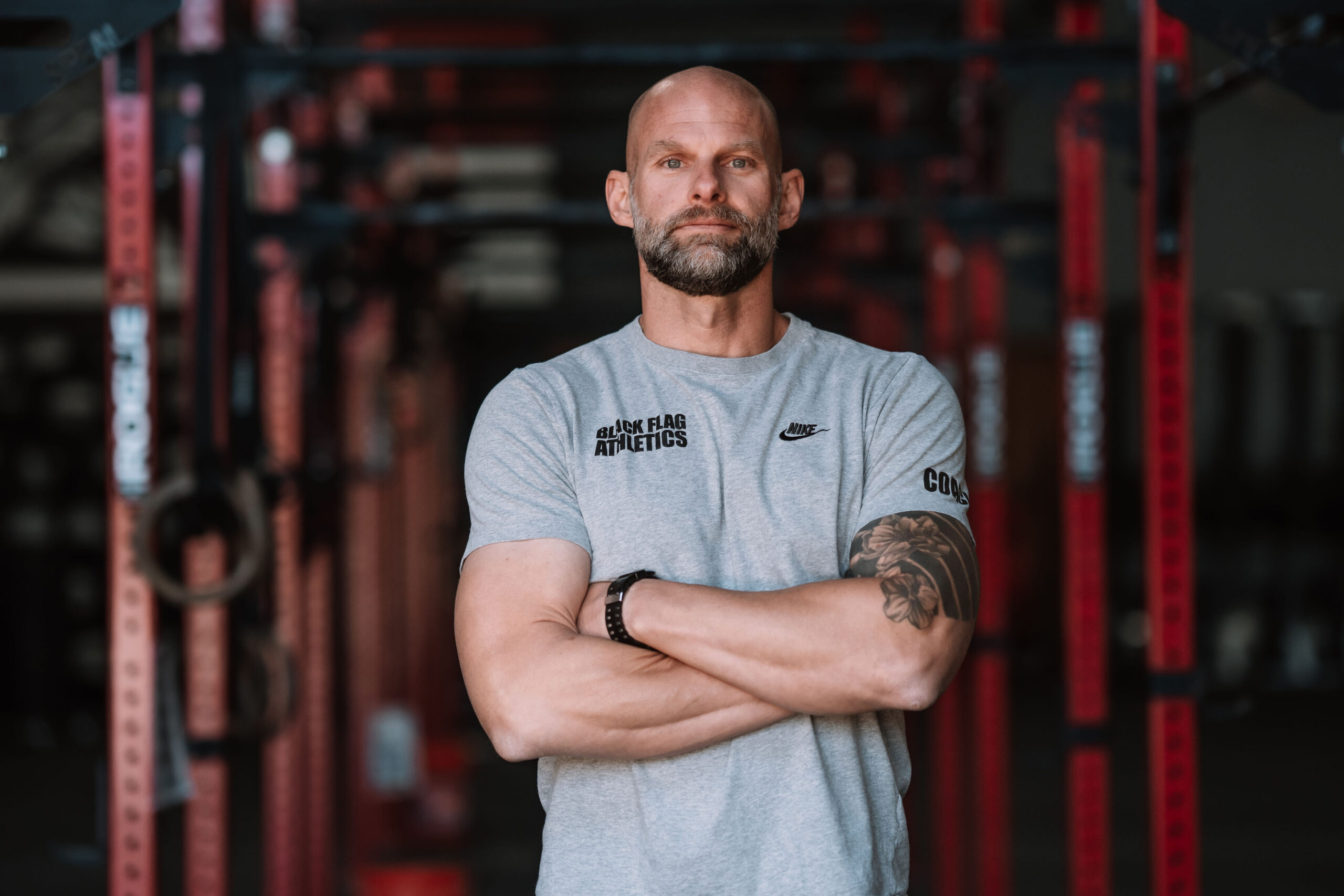 About Scott
I am a sixth-grade English-Language Arts teacher for Avon Lake City Schools when not at Black Flag Athletics. In addition to my teaching responsibilities, I coach football at the high school level and middle school track. In the fall, my daughter will enroll in college.
Since high school, I have enjoyed working out and being active. During a parent-teacher conference nearly eight years ago, I was introduced to CrossFit, and my fitness journey took a new trajectory. The community aspect is something that I embrace when it comes to fitness. Having like-minded individuals alongside you pushing and testing their physical and mental limits is hard to capture in other arenas in life.
For an hour a day, I recognize that I have an opportunity to better myself and those around me. That is not something I take for granted. As a coach for nearly five years now, I enjoy witnessing people's dedication and perseverance in their workouts as they strive to meet and exceed their own ambitions. Through continuous education and communication, I look to be a valuable asset to you and the community.
About Sophia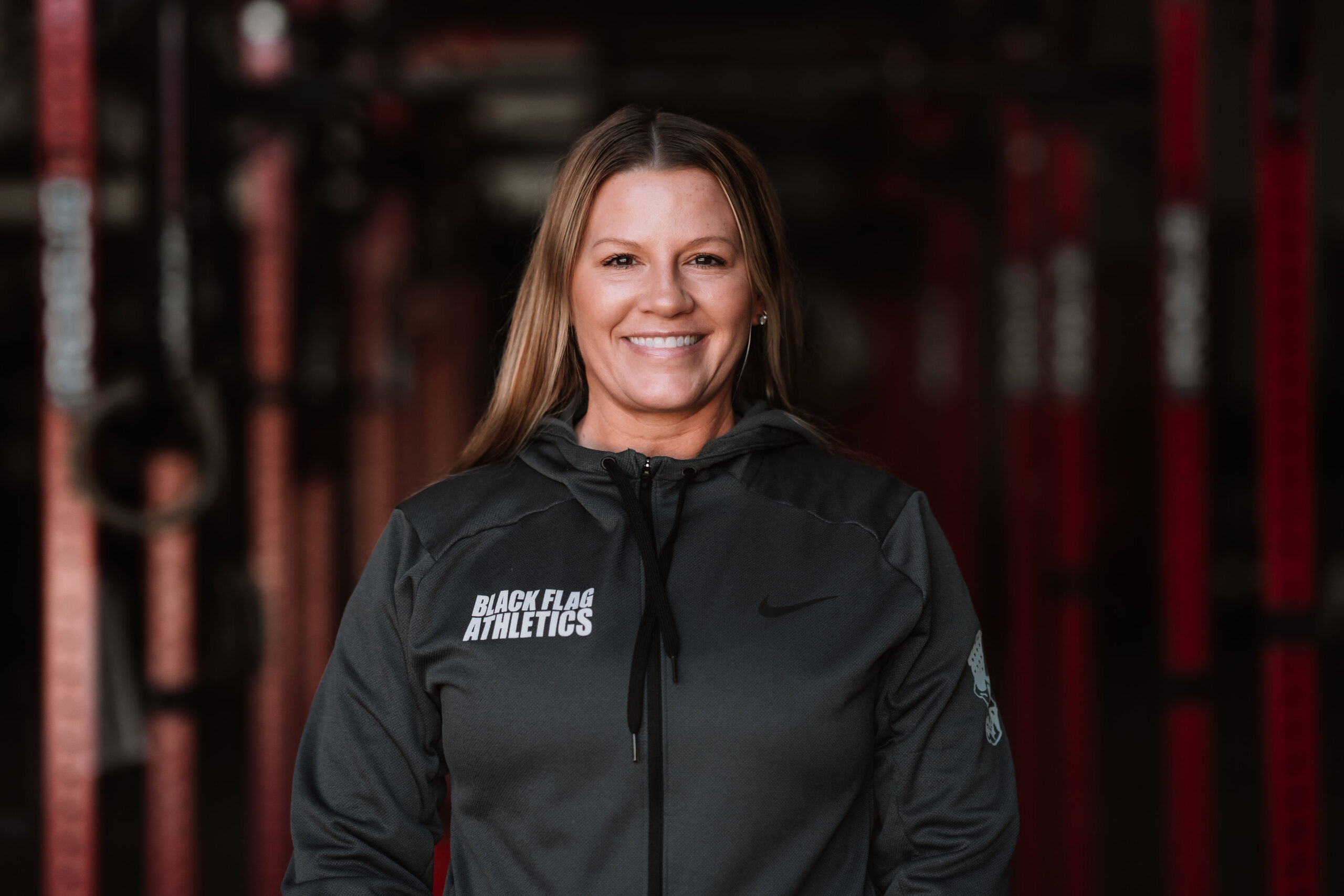 Melanie Rini
Administrator & Membership
About Melanie
I fell in love with fitness when my husband put me through my first workout 12 years ago.   That love of fitness has played a huge role in my life, and I continue to learn more every day.  
I am grateful for my role as membership director at Black Flag Athletics as it allows me to meet new people and help give them the guidance needed to take the first steps towards improved fitness!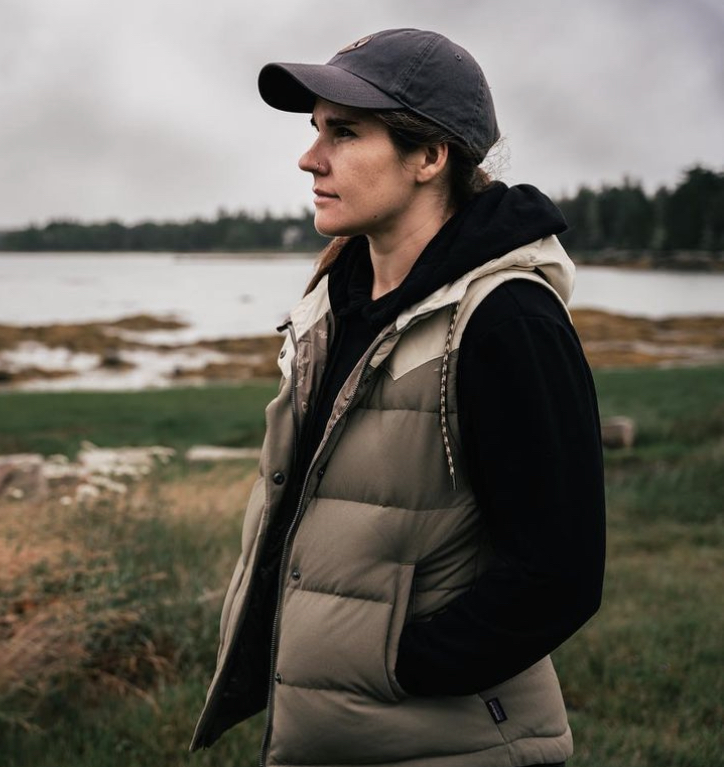 Jill Herlihy
Social Media & Photography
About Jill
I started CrossFit in 2013 after running my first full marathon, I didn't want to ever run again. Naturally my first CrossFit workout was (scaled) Murph, and I was hooked on day one. 
After being inspired by my gym's photographer, I picked up my first camera and started taking photos at my gym for fun. Fast forward to 2018, I moved to Ohio and found Black Flag Athletics. I thought my days of photography were over, but that's actually when things started to take off. Today, my clients range from small local businesses to large companies like CrossFit HQ and Inov-8.
All that being said, creating is still my full-time "side" gig. I also work for Cleveland Clinic as a Senior Analyst.