The number one question that I get asked when talking about nutrition at Black Flag Athletics is protein. "How much do I need to eat to lose weight?" "How much do I need to eat to gain muscle?" "How much protein is enough each day?" No matter what your goals are, adequate protein intake should always be top priority when thinking about our diet.
What is a protein? According to Precision Nutrition, "Proteins are organic molecules made up of amino acids – the building blocks of life."
While protein is essential for body composition, it is also extremely important for basically every other process that happens in the body. It is the building blocks to our bones, muscles, and skin, it's used to repair damaged tissue and cells, and our red blood cells contain proteins that  carry oxygen throughout the body. We also use it to digest, to make new cells, and to regulate hormones. These are just SOME of the many uses that protein has and they are all very important.
Most people under eat in this category whether they realize it or not. The average person should be consuming anywhere from 0.8 grams – 1.1 grams of protein per lb of body weight. (Ex: someone who is trying to maintain muscle mass at 160 lbs should be eating around 130 grams of protein while someone who might be trying to add muscle mass might eat around 175 grams.
Many people have trouble hitting this goal so I made a cheat sheet to make it easier on you! Here are some examples higher protein options that you can add into your diet to help in those protein numbers:
Oikos Greek Yogurt 15 g
Egg Whites / Eggs – 7 g per serving
Fairlife Core Power Elite – 42 g per bottle
Lean Ground Beef – 23 g per 4 oz
NY Strip Steak – 38 g per 5 oz
Shrimp – 21 g per 3 oz
Salmon – 31 g per 6 oz
Edamame – 12 g per 12 oz w/ pods
Jerky – 15 g per 1 oz
Chickpea Pasta – 24 g per 2 oz
Chicken Thighs – 22 g per 4 oz
Cottage Cheese – 12 g per 1/2 cup
Deli turkey – 22 g per 4 oz
Quinoa – 12 g per 1/2 cup
Kodiak Cake Products
Dave's Killer Bread – 5 grams per 1 slice
Things to remember when looking for something at the store is to consider the carb/fat ratio as well. Marketing will tell us that something is "high protein" when in reality it may have less than 10 grams per serving your other macros are extremely high!
Hopefully this list gives you new ideas on how you can hit your protein goals a little easier!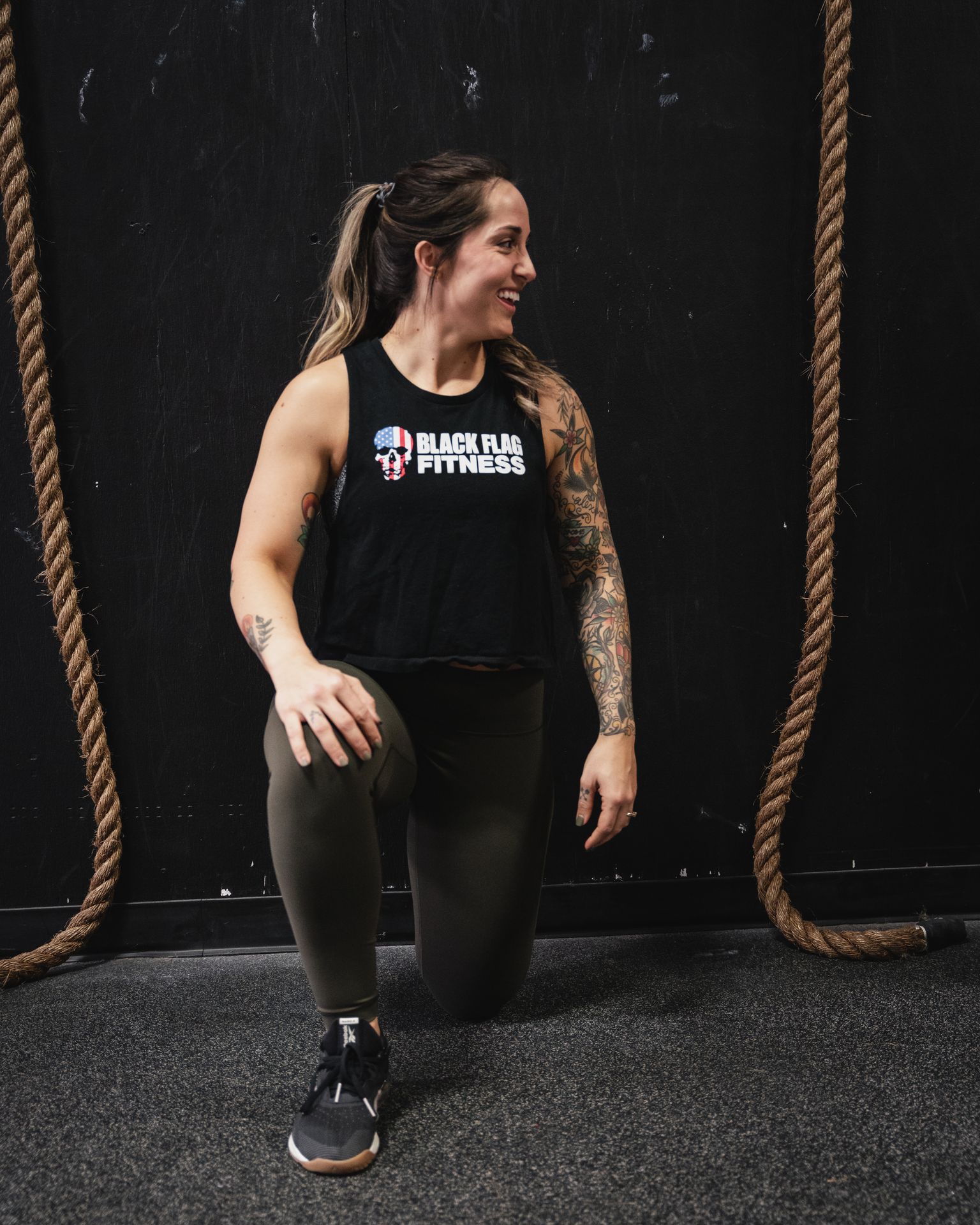 ABOUT THE AUTHOR: Coach Kaitlin Fisher
Playing sports in high school and joining the Navy shortly after has put fitness as a priority in some way for most of my life. After leaving the military and moving to Ohio I decided to turn my love into a career. I am currently enrolled at Lorain County Community College where I am earning my Sports and Fitness Management Degree. I earned my Precision Nutrition Certificate in 2019 after realizing that I could help someone change their lives just through their eating habits. My goal is to help people realize that health and fitness doesn't have to be intimidating, that anyone can make a change at any point, and I want to be able to be the support that I needed through my own journey